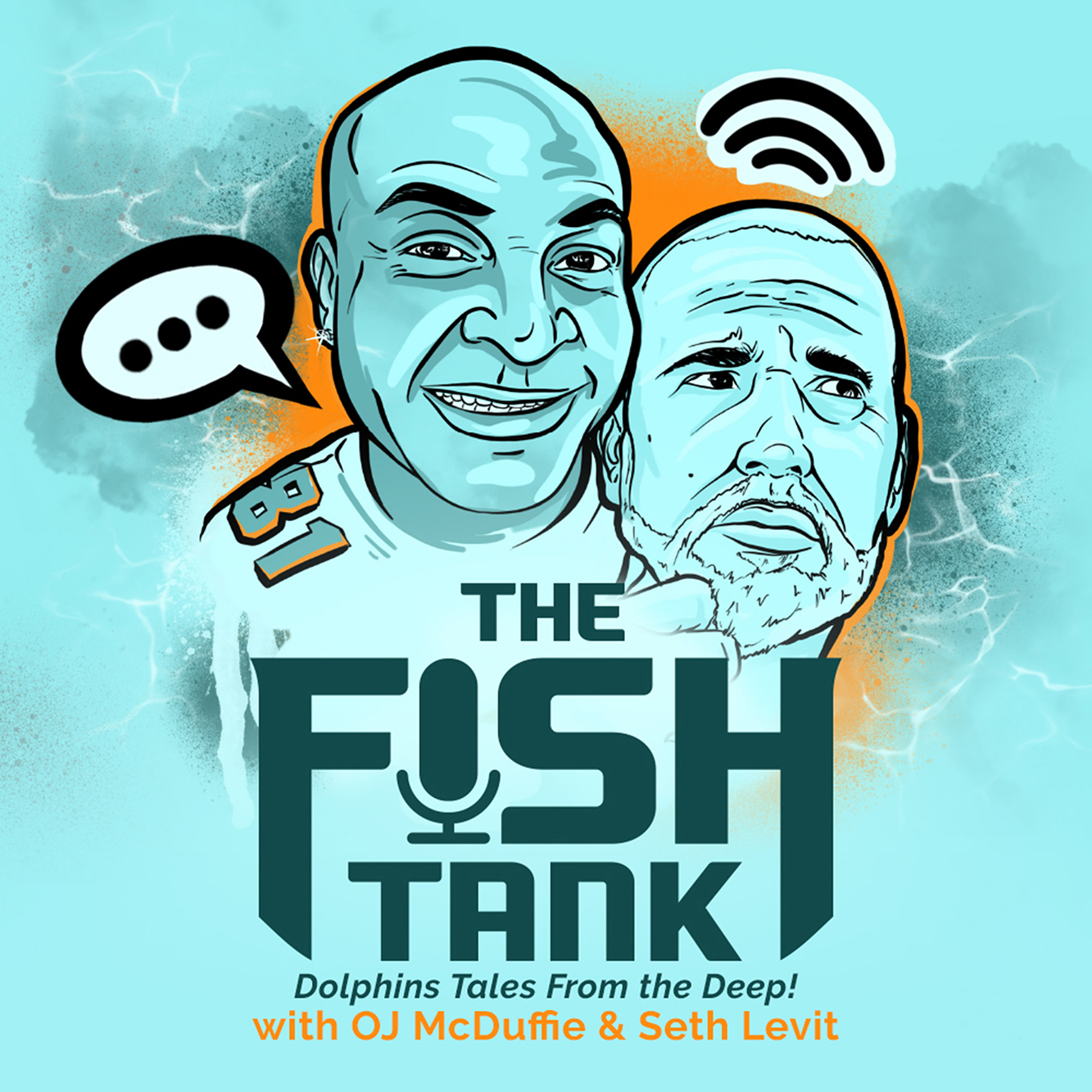 Miami Dolphins Tales From The Deep
Once considered an undersized project from Akron University, Jason Taylor went on to become the most storied defender in Miami Dolphins history and as dynamic of a defensive playmaker that the National Football League had ever seen. As a pass rusher, Taylor shattered the Dolphins sack record and finished his career ranked sixth (now seventh) all-time in league annals with 139.5 quarterback takedowns. A six-time Pro Bowl selection and three-time first-team All Pro, Taylor was named the 2006 NFL Defensive Player of the Year and 2007 Walter Payton NFL Man of the Year. In 2017, his first year of eligibility, he was enshrined in the Pro Football Hall of Fame. In The Tank, JT discusses overcoming early questions about his size and toughness, questioning his own ability in his first Jimmy Johnson training camp, and the value of having learned under Nick Saban. He also vividly recalls a brawl with former Fins guard, John Bock, an ill-advised motorcycle ride with defensive tackle Daryl Gardener, his unique relationships with Cam Cameron and Bill Parcells, and the time Michael Jordan visited him during a post-practice meeting. OJ and Seth couldn't let JT go without addressing his reputation at Juice's weekly basketball games.
This episode is sponsored by:
A&T Dry Cleaners https://www.drycleanertoyou.com/
Fish Tank listeners will receive 50% off their first order and 25% off all dry-cleaning afterwards! Call Ara at (954) 610-9383
Planet Protein https://www.planetprotein.com/
Use the code FISHTANK and receive 20% off ALL of your Planet Protein purchases.
AutoNation https://www.autonation.com/
If you are in the market for a new car, DM @TheFishTank81 on Twitter and we will give an AutoNation senior manager so they can reach out to you directly and walk you through the buying process.
ARS & Associates https://www.arsaccounting.com/
Wizard Creations https://www.wizardcreations.com/
Use the code FISHTANK to receive 10% off your first order along with free set-up.