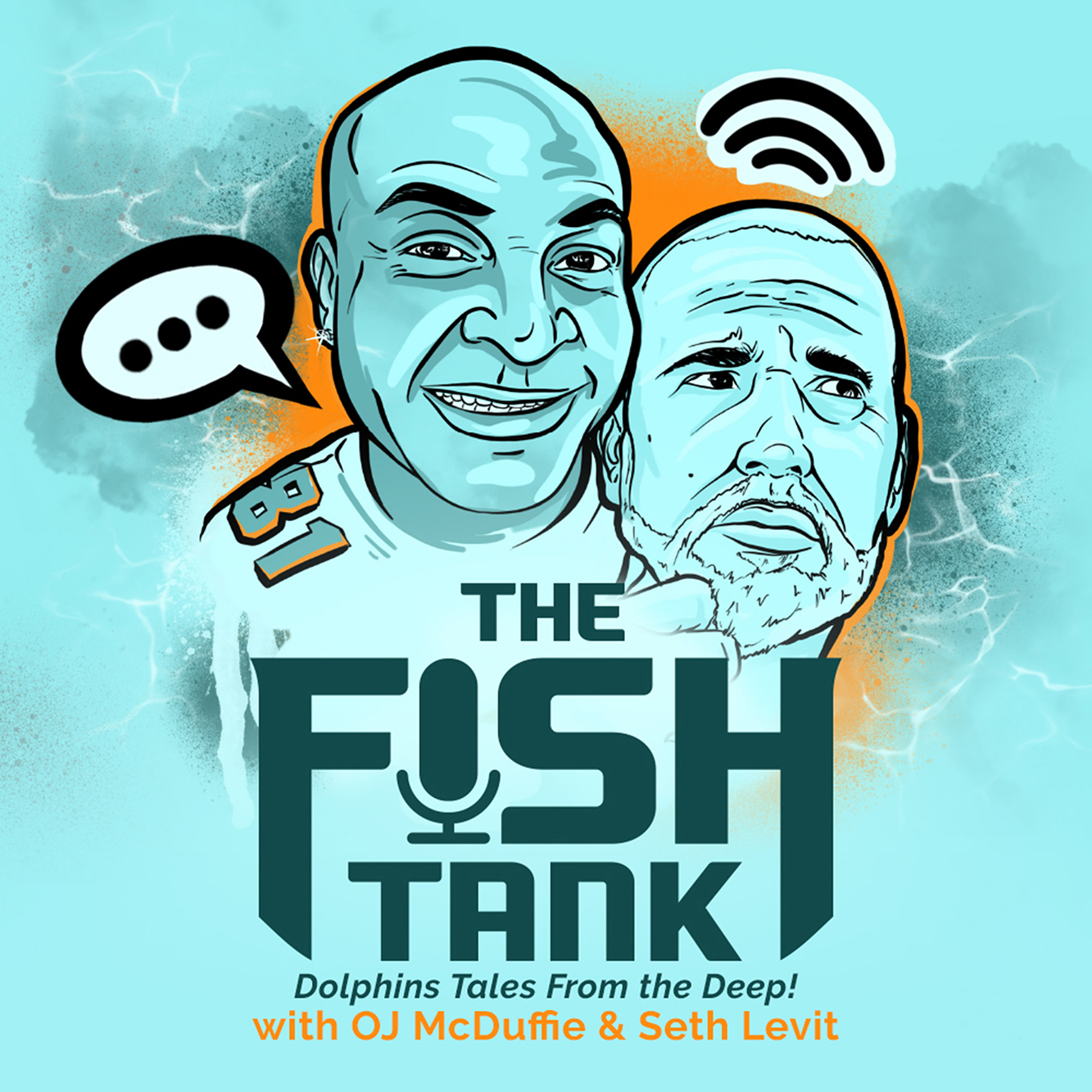 For the first time in history, current players from the Miami Dolphins roster dive in The Tank! After OJ and Seth recount some of their favorite training camp memories, they are joined by four different active Dolphins players. Pro Bowl long snapper, John Denney, is first to the mic and tries to clear up some stories Jason Taylor shared in the previous episode. Denney is followed by another specialist as punter Matt Haack reveals his less than traditional path to the Dolphins locker room. South Florida native and former Miami Hurricanes great, Allen Hurns makes sure OJ gets his receiver fix while linebacker Jerome Baker shares the pros and cons of missing the rookie dinner.
This episode is sponsored by:
A&T Dry Cleaners https://www.drycleanertoyou.com/
Fish Tank listeners will receive 50% off their first order and 25% off all dry-cleaning afterwards! Call Ara at (954) 610-9383
Planet Protein https://www.planetprotein.com/
Use the code FISHTANK and receive 20% off ALL of your Planet Protein purchases.
AutoNation https://www.autonation.com/
If you are in the market for a new car, DM @TheFishTank81 on Twitter and we will give an AutoNation senior manager so they can reach out to you directly and walk you through the buying process.
Wizard Creations https://www.wizardcreations.com/
Use the code FISHTANK to receive 10% off your first order along with free set-up.