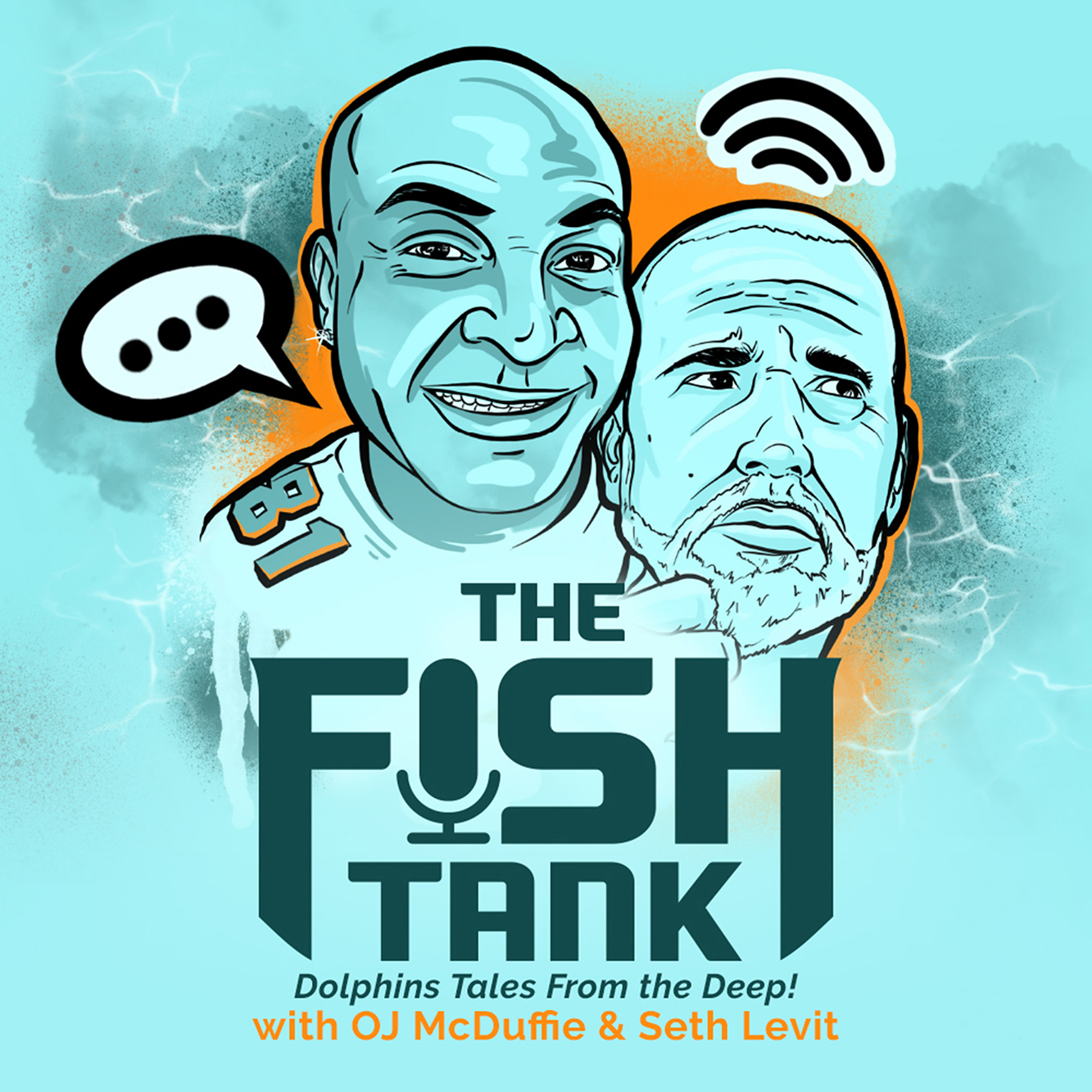 Miami Dolphins Tales From The Deep
A Georgia native, Randy McMichael was drafted by the Miami Dolphins in the fourth round of the 2002 NFL Draft following a standout career with the University of Georgia Bulldogs. McMichael quickly made an impact in Miami, hauling in a 16-yard touchdown pass from Jay Fiedler in his first regular season game. In five seasons with the Dolphins, McMichael started every game and set franchise records at the tight end position with 283 receptions for 3,096 yards. He caught 18 touchdowns for the team as well. McMichael also spent three seasons with the St. Louis Rams and the final three seasons of his career with the San Diego Chargers. Currently, he co-hosts the midday talk show on 92.9 The Game in Atlanta. In The Tank, Randy recalls becoming the first Dolphins player to wear number 81 after our very own OJ McDuffie, describes what it was like to play with Ricky Williams, makes his plea for Zach Thomas to be enshrined in the Pro Football Hall of Fame, shares his true feelings for Cam Cameron, and provides unique perspective on a host of former Dolphins quarterbacks including Jay Fiedler, Gus Frerotte, John Beck and AJ Feeley.
This episode is sponsored by:
A&T Dry Cleaners https://www.drycleanertoyou.com/
Fish Tank listeners will receive 50% off their first order and 25% off all dry-cleaning afterwards! Call Ara at (954) 610-9383
Wizard Creations https://www.wizardcreations.com/
Use the code FISHTANK to receive 10% off your first order along with free set-up.